| | |
| --- | --- |
| Farm | Hierba Buena, Ixhuatlán |
| Producers | Petra de Dios Hernandez |
| Variety | Bourbon/Tipica/Criollo |
| Process | Barrel Aromatic Modulation Full Washed |
| Coffee Area | 5.23 ha |
| Altitude | 1330 m.s.n.m. |
| Rainfall in mm | 4200 mm |
| Average Annual Temperature | 19 °C |
| Harvest Period | January-May |
| Crop year | 2019/2020 |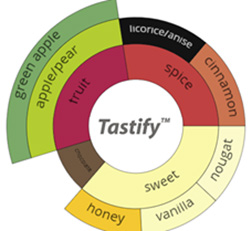 Reference:
20.016-222-1506
Farm Story
Eduardo Esteve one of the most recognized persons in the world of coffee and Camilo Merizalde from Santuario Project teamed up 4 years ago to create unique specialty coffee projects around the world. This superb coffee comes from the Santuario Process center in Ixhuatlan del Cafe Veracruz. Santuario works with 400 farmers of the Ixhuatlan area, in order to source the perfect coffee cherries to develop the best flavors from Mexico.  This specific coffee is supply by (Hierba Buena Farm) a family heritage of the HERNANDEZ family, one of the favorite suppliers for Santuario Project in the Veracruz region.
Barrel Aromatic Modulation Full Washed:
Coffee cherries are washed with clean water.
Floaters are separated.
Coffee cherries are soaked in water for 7 hours.
Coffee cherries are depulped leaving 35% of mucilage.
Coffee is fermented for 12 hours. (Aerobic Fermentation)
Coffee is placed on African beds to start the initial drying part (11 days) down to 18-19 % humidity.
Then coffee is stored inside the whisky barrels for 2-4 days.
Finally the coffee is taken back to the African beds for the final drying process.
Once the coffee reaches 10.5 % humidity, is taken to the warehouse for stabilization.
Coffee must rest for 4 days on fique bags (Humidity Stabilization)
Finally coffee parchment is stored on grain pro bags to concentrate the (Barrel-Whisky) flavors.